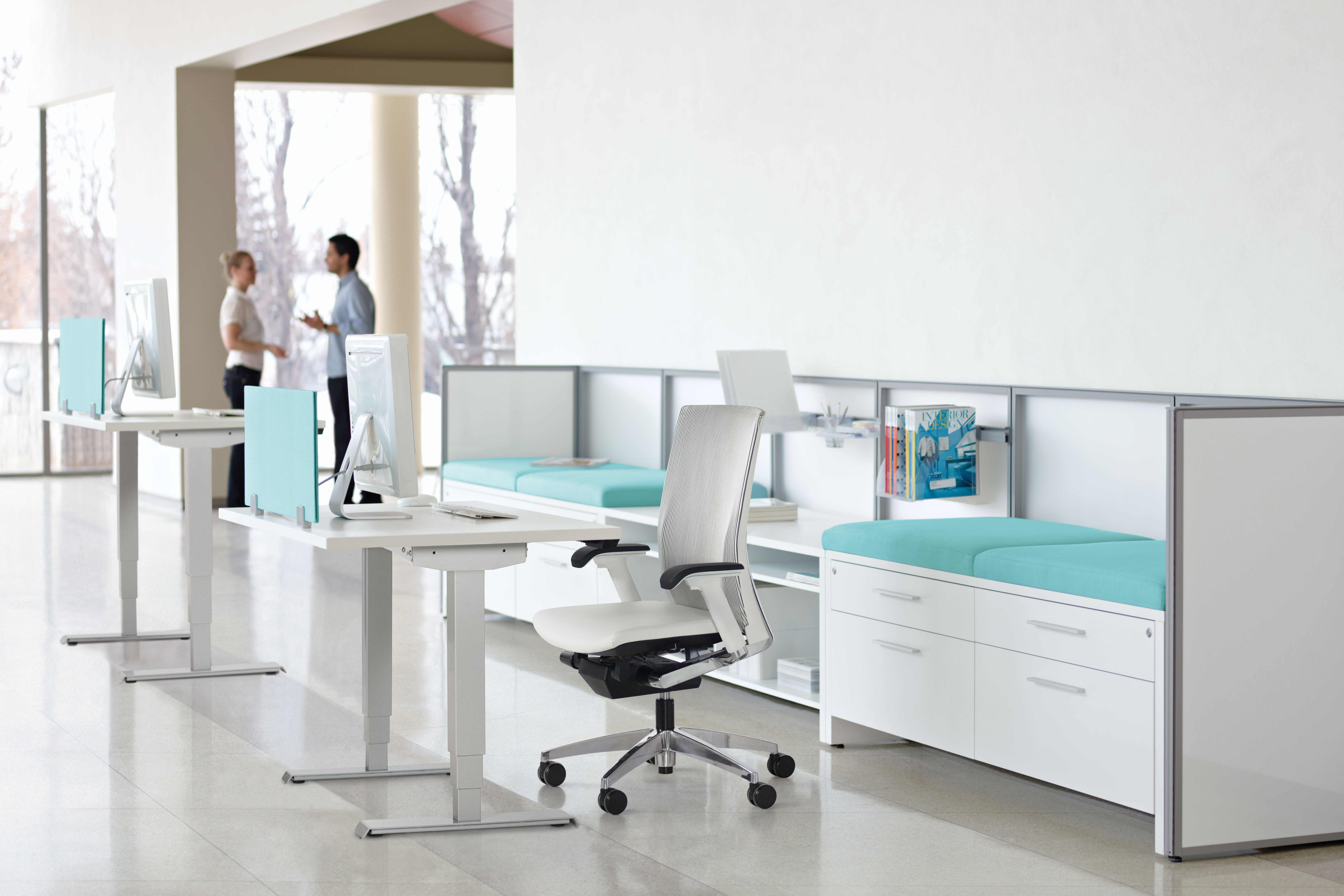 Lately, getting ready for work in the morning hasn't been the same. The fact is, our world has changed and the new normal for workplaces has changed with it. From now on, individuals and companies will be thinking about space and safety in ways that we never had to before.Though new questions are being asked about what types of positions are truly considered "essential" for an in-office/in-workplace presence, a recent survey from Gensler discovered that more than 95% of people don't want to work from home full time after the pandemic. This insight is a new consideration for most companies, fueling the demand for safe office environments so that people can get back to work the way they want to.
The first thing that companies need to do if they are beginning to think about bringing their employees back to the office is think about charting new territory when it comes to sanitation, cleaning, and distancing. This means more than just upping cleaning practices and expanding on real estate, which can get pretty costly. It means optimizing the space you have to serve a new purpose.
Optimizing your space does not have to be costly, it just needs to be effective. Here's how you bring people together while keeping them apart:
Reboot your workplace by:
Challenge your thoughts of what a modern office looks like and operates
Shift scheduling your employees (if applicable)
Reconfiguring the workplace – keep existing furniture and/or explore new solutions
Redefine shared spaces with strategized solutions
You can make your office space a safe environment for today, tomorrow, and beyond. The Global Furniture Group brochure "Workplace distancing: the new normal" outlines reconfiguration techniques that will keep your office as safe and socially distanced as possible. Depending on your particular type of office and your goals, you can choose from one of 3 strategies to help you maintain 6ft of separation between people while maintaining an open and collaborative workplace, creating the ideal situation for your business. Click here to download and reference it when rebooting your workplace.
For more information about workplace optimization in today's climate or to find the perfect furniture for your office, contact Harkel Office today: +1 (905) 417-5335