Healthcare Resident Room Furniture

43 years of experience and commitment has allowed us to consistently expand our product offering, bringing the most innovative healthcare products that support wellness to medical clinics, acute care, long-term care facilities and hospitals. Harkel Office is your trusted healthcare partner.
Our expert staff is familiar with a broad range of furniture options, available from our numerous product partners. Take the stress out of choosing the best furniture pieces for your redesign by working with Harkel Office.
Most healthcare furniture does not cater to specific needs, especially as individuals may have differing abilities. If you are looking for specialized, accessible healthcare furniture, you might not find it in your typical office store.
Harkel Office understands that One Size Does Not Fit All! Our experts will help you select, plan, and install accessible healthcare furniture solutions to suit your unique needs, so no employee's needs get overlooked.
To book a consultation today, call 905-417-5335 and Get It Right!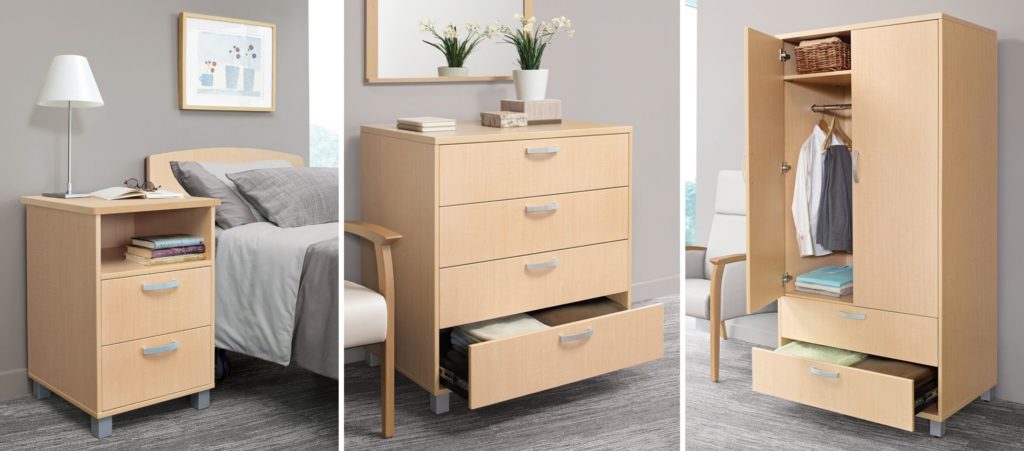 Cabinets
Storage is important in all hospital resident rooms, and cabinets provide a classic storage solution for supplies, personal items, and other necessary items. Cabinets can come in many sizes, colours, and configurations, allowing for extensive storage customization. Harkel Office's team of experts can help you choose the ideal cabinet storage systems to suit your space.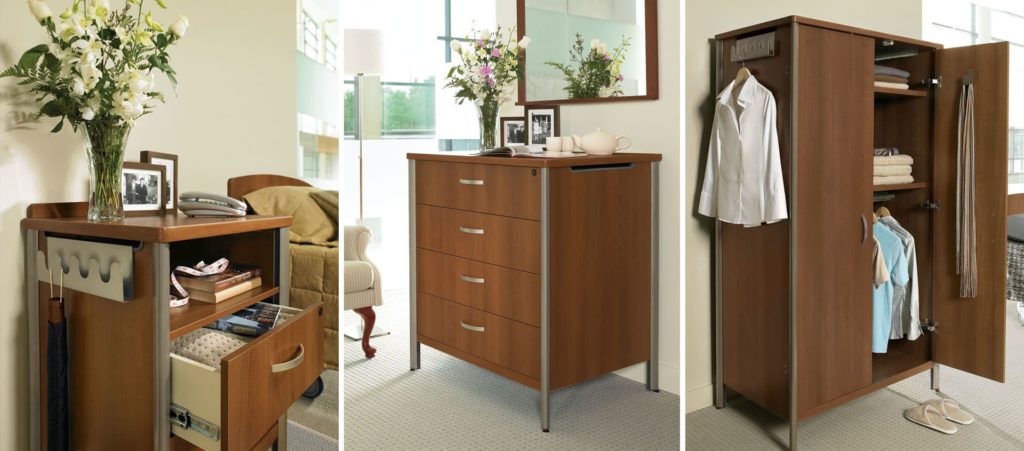 Dressers
Integrate storage capabilities and functionality by including dresser storage solutions in your resident and patient rom design plans. Able to hold up to vigorous cleaning and daily use, Harkel Office's range of dresser solutions can solve your storage needs, while giving resident rooms a residential ambience.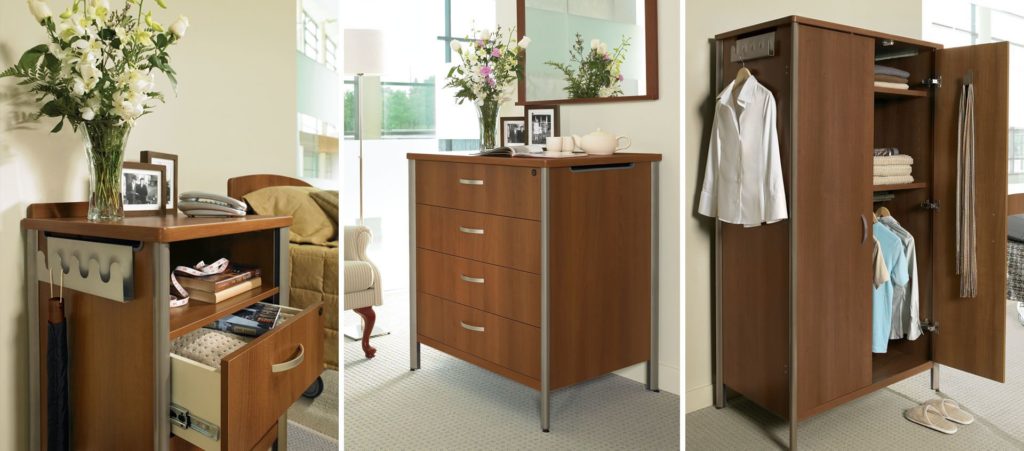 Wardrobes
Wardrobe solutions are the perfect way to store patient or residents' personal effects, including clothing, outerwear, or other large items. With configurations to suit both long-term and acute care applications, and inclusive of specialized safety features, wardrobe storage solutions are as versatile as they are functional. Harkel Office's team of experts can help you select the best storage solution for your patient and resident rooms, no matter your budget or style.