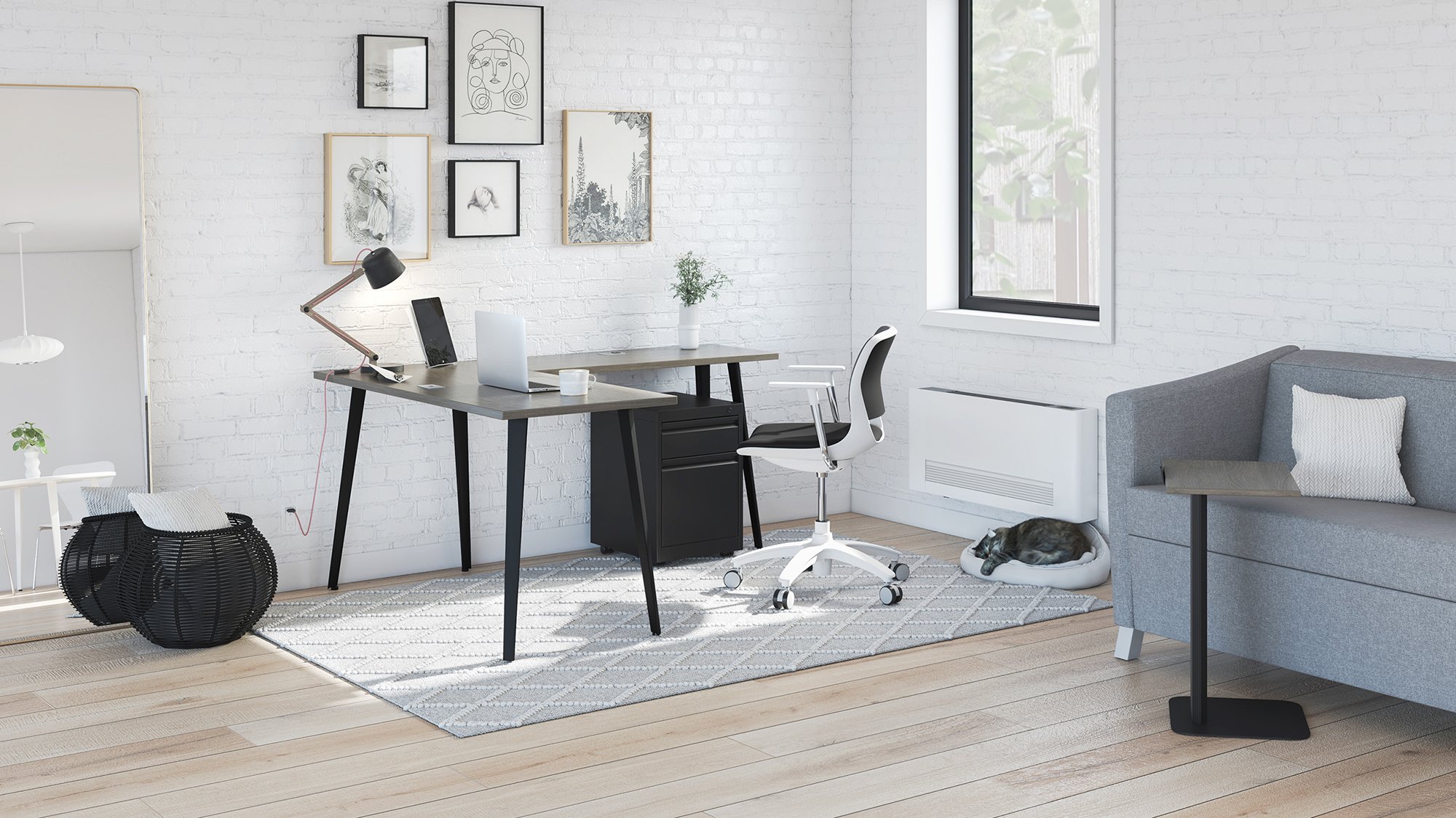 Tips for a Fresh Home Office Redesign
As work from home continues, you may feel that it is time for a home office refresh. As work from home or hybrid work models have become more common, it may also be time to put some serious planning into what has become a permanent work space. Whether you have a traditional home office, have had to make due with a small space, or are looking to change your office space all together, the tips in this article can help you plan the perfect work-from-home space for your needs.
Put Function First
First and foremost, your office space needs to be functional, allowing you to do your job. Plan your space with your daily activities and responsibilities in mind. Will you be hosting meetings or entertaining clients in your home office? Will you be hosting or attending many online meetings? Does your position require that you use multiple screens, or have desk space open to work by hand?
Have your office space set up to best suit your needs. Ensure any materials or technology that you need regularly is easily accessible. Choose furniture pieces that suit your needs, and lay out your space in a way that makes sense for you. Functional, high quality furniture pieces that allow you to perform your job at your best should be a priority when you complete any home office refresh, and Harkel Office can help you find the pieces that work for you.
Create a Versatile Space
Over the past months, you may have found that your home office space has needed to serve multiple purposes, and is not used strictly for working. Planning your home office space to be versatile in its function can help you get the most out of your space, especially if you are working with a limited footprint. While you may use your home office daily, space is valuable, and it could be working double-time for you if set up for multiple uses.
Create a layout and use furniture pieces that could allow you to use the space for non-work hobbies. An office could be easily converted to a library with the addition of a comfortable chair and bookshelves, to a workout room with modular furniture and easily stowed equipment, or even a creative workshop with a foldout table and supply storage. Especially if you are working in a small space, ensure that you select furniture that serves multiple functions, is easily moveable, and/or contains functional storage. Harkel Office can work with you to choose the best, versatile furniture for your home office, so that you can get the most out of your home office space.
Prioritize Comfort
No matter what you use your space for, it is important that you not overlook the importance of your comfort in the space. Build in pieces that give you comfort—whether mental or physical—to ensure that you enjoy spending time in your home office space. Determine what would make you most comfortable in the space, and work towards incorporating these elements.
Ergonomic furniture can help keep you physically comfortable as you work, but what about your mental comfort? Natural light can provide a mood boost, especially in the dark winter months, so planning your space near a window can have this added benefit. Choose décor or art pieces that make you feel at peace, motivated to work, or simply make you happy. Motivational quotes, art in soothing colours, photographs of your family, or greenery can help to increase your enjoyment of your space. Making sure that your office isn't all function is important, and you should make sure you want to spend time in your office… after all, you'll be spending the majority of your days in this space!
Get Creative!
Don't be afraid to get creative with your space, especially if you do not have the space for a traditional office. Use a shelf to set up a bar-height sit/stand desk against an unused wall. Convert an unused closet to create a "capsule office" that you can remove from sight when you are ready to finish work from the day. Use wall-mounted furniture to create interesting storage solutions. Even if you are using furniture purpose-built for small spaces, there are endless ways that you can show off your creativity when designing your home office space!
Are you interested in an office refresh, but not sure how to put these tips together into a cohesive design? It's easier than you think. The furniture experts at Harkel Office can bring their years of expertise and furniture knowledge to assist you in creating a versatile, functional, comforting, and creative design for your home office space. Contact us today and Get It Right!