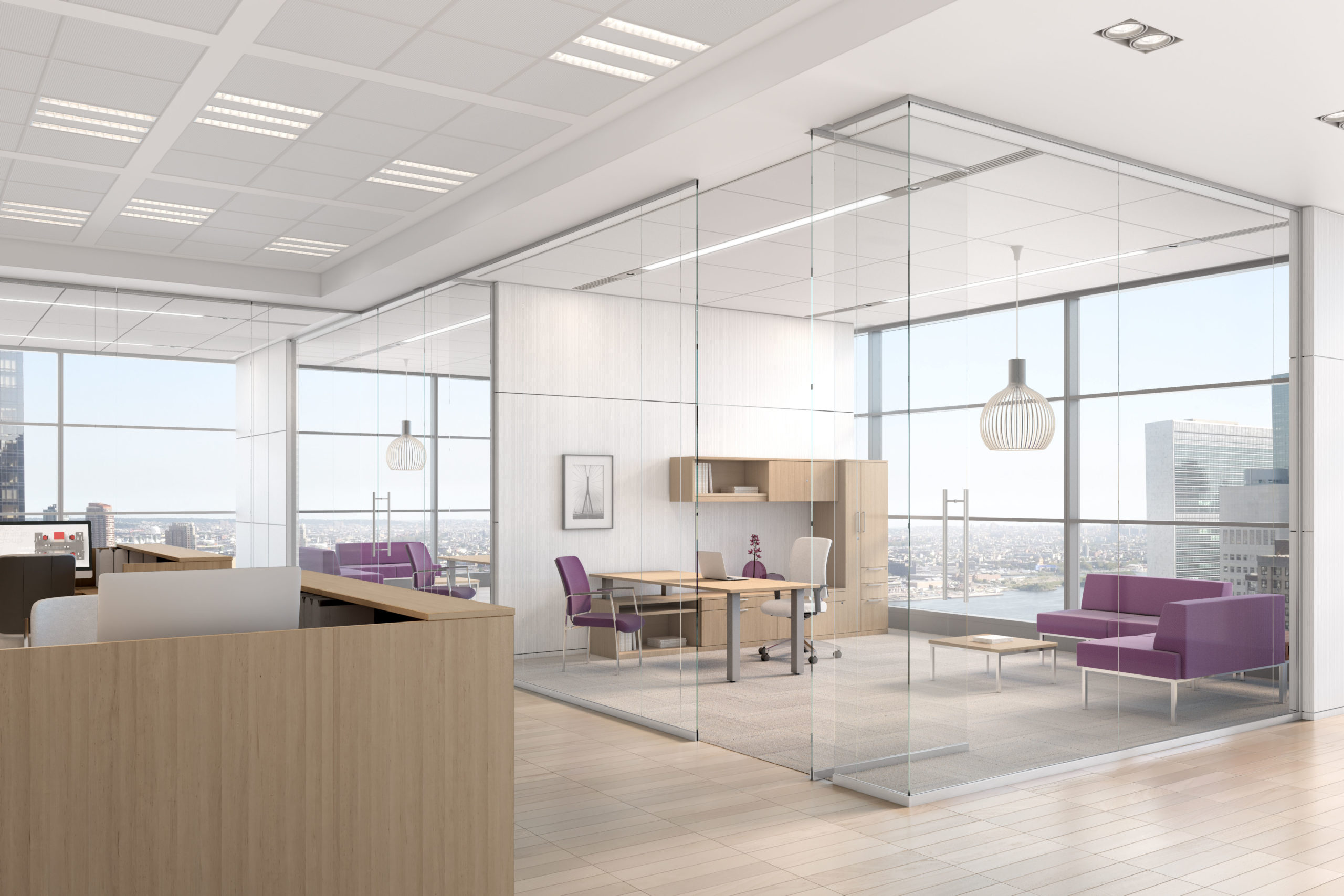 The Harkel Office Process
At Harkel Office, we know that every project is unique, and should be treated as such. In order to ensure every project is being completed to the highest standards—no matter its size or scope—each order passes through the unique Harkel Office process. From conception to completion, the Harkel Office process ensures projects of all sizes are completed properly as they pass through our team members' hands, leaving our clients satisfied with the outcome.
The comprehensive, five step process is completed by Harkel Office's specialized team members. Our teams are experts in their respective field, so you can be confident that each team member is bringing their extensive knowledge to your project, and each step is completed properly. In order to ensure communication is flowing, weekly meetings are held to ensure team members are coordinated and projects running smoothly.
If you are interested in learning more about the process behind every Harkel Office project… keep reading!
Step 1: Initial Client Meeting
First, a Harkel Office representative will meet with a prospective client to learn about the project. What style or aesthetic are you looking for? What is your desired timeline and budget? What previous vendors and products have you used in the past? Based on these answers, the representative will create a quote including the pieces that will best suit your unique needs.
Harkel Office representatives have extensive product knowledge, and will be able to recommend products to suit your specific requirements. Additionally, as there is no minimum or maximum required order, you are able to get granular in your ordering. Our product experts know what will work best in multiple scenarios; whether you are choosing furniture for individual employees, creating a unique or specialized room, or designing on a larger scale, Harkel Office can help you find the right products.
Step 2: Design & Specifications
When your needs are finalized, the project moves on to step two in the Harkel Office process… design! The Harkel Office team is able to use the latest technology (CAP, AutoCAD, Configura) to convert any generic floorplan or layout and provide detailed specifications and drawings. To help you further visualize your project, the team can also produce realistic colour renderings of your products. Working closely with the sales team, Harkel Office's design and space planning team will create an exceptional design for your space.
First, the design team will work with the sales representative to ensure the design drawings accurately reflect your order and all the requirements that were discussed. If needed, the logistics coordinator will also work alongside the designer to catch any potential deficiencies and rectify them during early stages. As the designs reach completion, revisions will be completed, ensuring you are completely satisfied with the final design.
When you have approved the final design, the sales representative will prepare an order package and pass it on to the customer service team to begin ordering, installation drawings will be created and sent to the logistics team, and the project will move into the third step in the Harkel Office process.
Step 3: Placing the Order
The planning stages have been completed, and ordering can commence. Ordering takes place after the quote and design have been approved, and is a process requiring excellent organization and communication skills.
During this detailed process, customer service representatives must be careful to ensure all data is entered into the system properly before it is sent to vendors. Further, coordination between sales, design, logistics, and accounting is necessary to ensure all components of the order are in place, that all required approvals are received, and that the order is ready to be passed on for delivery and installation.
Step 4: Delivery & Installation
The fourth step in the Harkel Office process is the delivery and installation of your project. Handled by the logistics team, delivery and installation requires close coordination with vendors, installers, and the client to ensure everything goes smoothly. Harkel Office has relationships with installers across the country who are familiar with our standards and policies, ensuring your installation will be completed professionally, no matter where you are located.
The logistics team will coordinate with the delivery/installation team and the client to determine the best installation date. To keep things running smoothly with so many moving parts, the logistics manager will hold weekly team meetings for every order to discuss project progress, ensuring the project stays on track and that any deficiencies are identified and remedied.
When the installation has been completed, the Harkel Office team will conduct a furniture deficiency walkthrough with the client to ensure the project is completed properly and to standard. If there are any deficiencies found, the Harkel Office team will work to identify the source of the problem and correct it to your satisfaction.
Step 5: Billing
The final step of the Harkel Office process is billing. Once the order is completed and installed, the accounting team will record the order in the system to ensure product inventories are correct, and that there will be no discrepancies with supply for future orders. Next, the team checks with the logistics team for any outstanding deficiencies, ensures all vendors are paid, and sends the invoice to the client. Records are kept on file in case of future client inquiries, and voila! The Harkel Office process has been completed, and your new project is installed and ready to be revealed to your community!
After going through these five steps, the Harkel Office process is complete, and your space is newly redesigned! Our comprehensive process and specialized team members mean that deficiencies are found and rectified as they occur, throughout the project… and you are left with a project completed to your satisfaction, accurately reflecting your vision. If you would like to work with Harkel Office on your upcoming project, we would love to hear from you. Contact us at 905.417.5335 or email info@harkeloffice.com to get started! We can't wait to Get It Right for you.