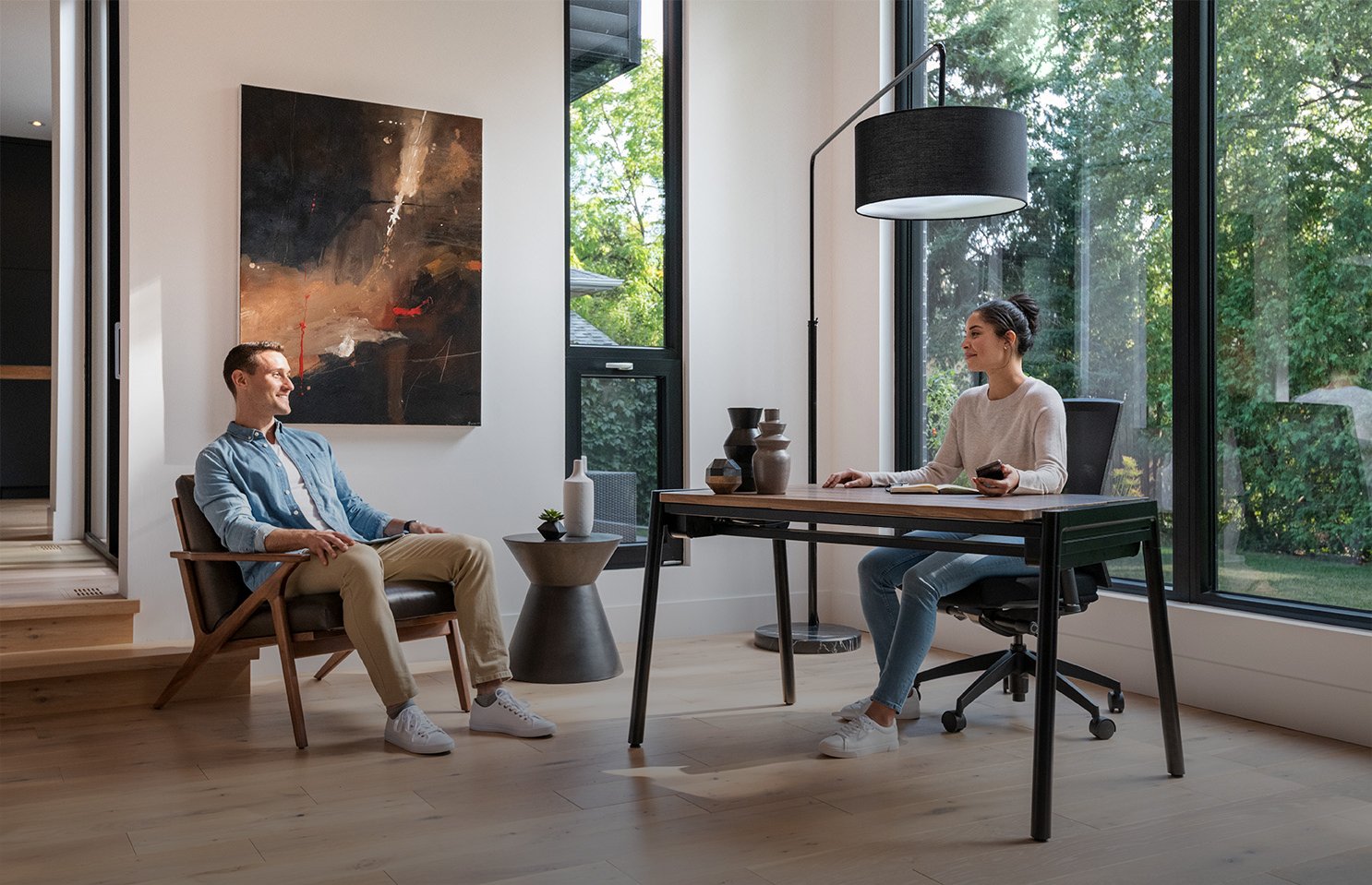 The Top 5 Tips For Setting Up The Perfect Home Office
The world has changed and so have modes of business. For most of us, commuting to "the office" has changed from a 1+ hour commute to simply getting out of bed and walking over to your spare room (or even your living room).
Wherever you are working in your home, you'll find that the optimal and ideal workspace always incorporates a few key features. Here are the top 5 things you should keep in mind when upgrading a space in your home into the perfect home office setup.
Choose the Right Room
This is one of the most important steps when it comes to setting up your office space. If you have lots of rooms to choose from (for example, a spare room, a space in your living room, basement, etc.), think about the advantages and disadvantages of each room. You will also want to consider things you prioritize while working, such as privacy or natural light. If you require privacy to think properly, your living room may not be the best place to call your home office. However, if you feel like natural light helps stimulate productivity, you may have to weigh out which aspect is more important to you.
Think About The Ergonomics
Paying attention to the ergonomics of your workspace can make a dramatic difference in the amount of physical discomfort you feel while working. The basic ergonomic rules that you should keep in mind include:
The position of your chair so that your feet rest firmly on the floor or on a footrest
The position of your keyboard so that your forearms are parallel with the floor
The position of your computer so that the top of your screen is at eye level
Invest In The Proper Seating
You're going to be spending a lot of time in your home office space daily (upwards of 8 hours), so be sure to invest in seating that serves you well. Seating that supports your back and neck posture will prevent shoulder strain. Talk to a professional from Harkel Office about what seating option is best to Get It Right in your home office space.
Don't Get Distracted
A work from home office space is exactly that—an office. Ensuring that you have a separate space in your home that you can dedicate to your work will result in more productivity and a healthier work-life relationship. Be sure to eliminate any distractions from your office space (such as a TV or game consoles), and only use that space for a work if you are able to do so.
Harkel Office is the expert in all things office spaces. We work with our clients to Get It Right. If you're looking to upgrade your office space, do it with us. Contact us at (705) 792-6671 to speak to one of our professionals today.