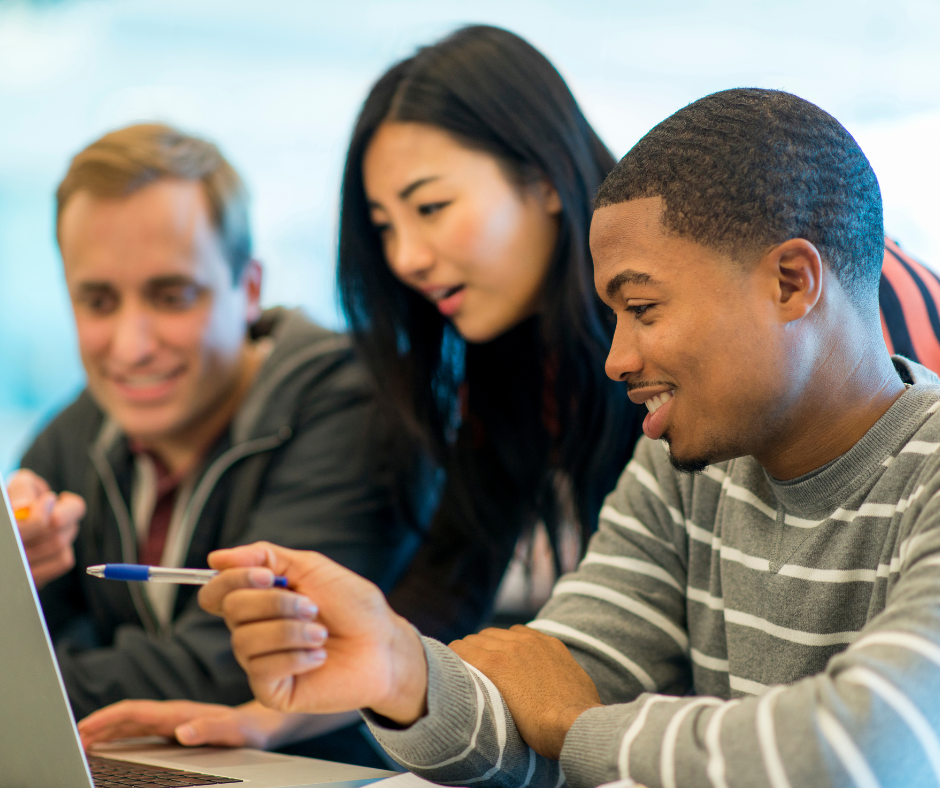 Integrating Technology into a Classroom Space
The back-to-school season is upon us, and whether you are headed to elementary school, high school, or a higher education institution, technology is at the forefront of today's learning strategies. Due to the prevalence of technology, it is important that it is integrated throughout educational institutions, especially within classroom spaces.
By now, we have all heard of the popular hybrid- and online-learning models, and there are in fact many innovative new technologies being introduced to the classroom to support these education models. Education institutions should be equipped with infrastructures, including furniture pieces, that support and ease students' use of tech throughout the day. Continue reading to learn more about emerging education strategies that place technology at the forefront.
The Importance of Heightened Security
Before we delve into some of the new classroom technologies, it is important to stress the importance of online security. Tight security measures are a prerequisite for any industry that deals with sensitive information, and education is no exception. Not only do privacy and data safety regulations need to be followed for student data handling, but avenues for hacking into a school's system must also be prevented.
It is vital to encrypt data, protect against unwanted internal and external traffic, and adopt only programming that meet or exceed security requirements. Students must have the ability to learn securely not only at school, but also remotely at home. Security is a must across the board, no matter what technology is being used, and should always be at the top of the list when considering integrating a tech solution into the classroom.
With security concerns in mind, we will now look at three technology trends that are becoming more popular in the classroom.
1. Immersive Learning
Immersive learning leverages new technologies such as augmented reality, virtual reality, mixed reality, and 3D simulations to create highly interactive virtual learning environments. In the past years, VR technology has taken great strides, and has become more and more common in the classroom.
The possibility for teaching in VR is endless, and it can be translated into many subjects; whether students are exploring an historical period, conducting virtual experiments, or simply interacting with their work in a more dynamic way, VR allows education to be engaging in a way that was never possible before. Market growth for VR in the classroom is expected to continue increasing in years to come.
Another, less extreme, way that technology is making learning more immersive is by using digital textbooks. While not creating a "new" reality for students, digital textbooks allow subject matter to be updated quickly, integrate better with e-learning platforms, and are more accessible to students who are learning from home than their traditional counterparts.
2. Game-based Learning
Another emerging trend in the education field is gamification, as game-based learning has become more popular in recent years. Growing in popularity for many years in a variety of sectors, gamification allows students to reach learning milestones and earn rewards that provide incentives for completing work and continuing learning.
No matter what level of education the student is participating in, game-based learning can be adapted to suit their capabilities. Games can include interactive quizzes, individual or team-based competitions, and even custom, personalized programs. Game-based learning allows students to participate in activities that reinforce specific concepts and skills, promote critical thinking, and keep them engaged in learning. Like VR, game-based learning is much more interesting than learning from a textbook!
3. Seamless Technology Integration
As the popularity of tech in the classroom increases, so too does the desire to integrate technology seamlessly into students' every-day environments. For example, whiteboards that can be used for traditional presentations and lessons can transform seamlessly into an interactive, digital screen. Further, students are encouraged to make technology a part of their every-day learning, using tablets and laptops to enhance in-classroom learning, and create a smooth transition between in-class and at-home activities and assignments.
It is important to ensure that your education space is technology-ready by integrating technological features into your space. Furniture can be enabled with smart features, such as low-profile power outlets, to keep students equipped for an uninterrupted, full day of learning. Proper storage can further facilitate technology in the classroom, allowing students to safely and securely store their devices while they take breaks throughout their day, or to store delicate and expensive tech when it is not in use. Furniture solutions can provide functionality while blending seamlessly with your classroom, preventing distractions, and setting students up for success.
Technology in the classroom is here to stay, and technologies are constantly developing to facilitate online and hybrid learning styles. Harkel Office can help you create a technology-ready learning space in your educational institution. Our experts can help you select the best pieces to merge design and functionality in today's constantly evolving, technologically rich learning environments. Stay ahead of the trend and provide your students with an exceptional education with the help of Harkel Office. Contact us today for a consultation at 905.417.5335. With Harkel Office, you will Get It Right.